The wonders of Maui are all around us. Families and groups make the right choice when staying at Maui Beach Hotel: From this point, you can easily access the incredible diversity of things to do and see, from the dramatic and varied landscapes of Haleakala to the waters of Honolua Bay, not to mention all the forests, jungles, and green valleys in between. And at the end of the day, we'll meet you back here to enjoy the oceanfront views as the sun goes down.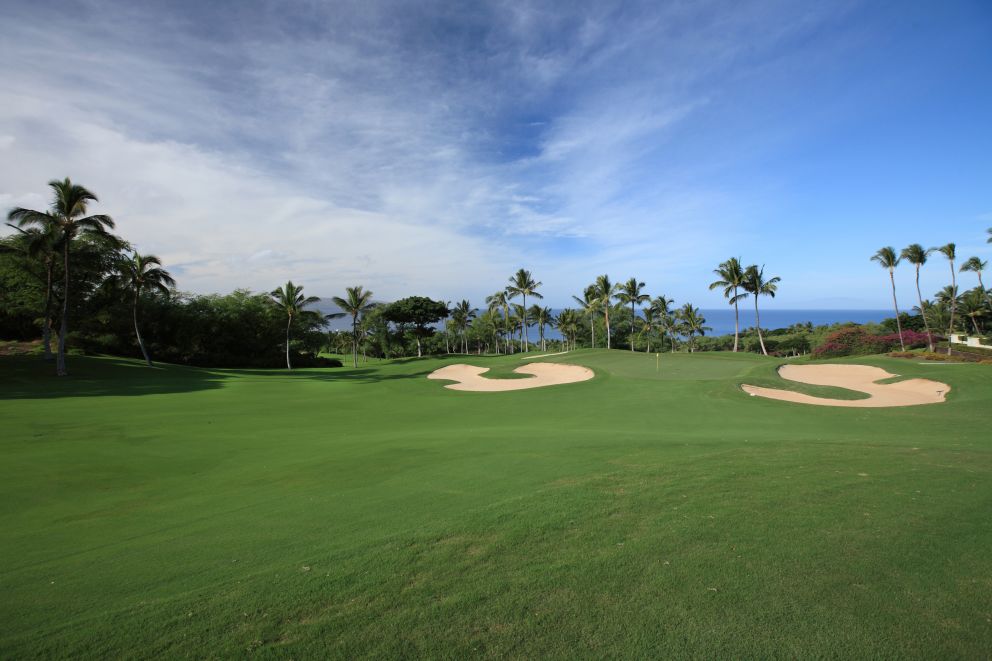 Golf
Tee off in paradise. Choose courses where prehistoric lava rocks line the paths, greens fall under the shadow of a dormant volcano, and wide valleys open up below the greens. Your options include the Dunes at Maui Lani, Kahili in Wailuku, and many others. No matter the course, dramatic vistas await.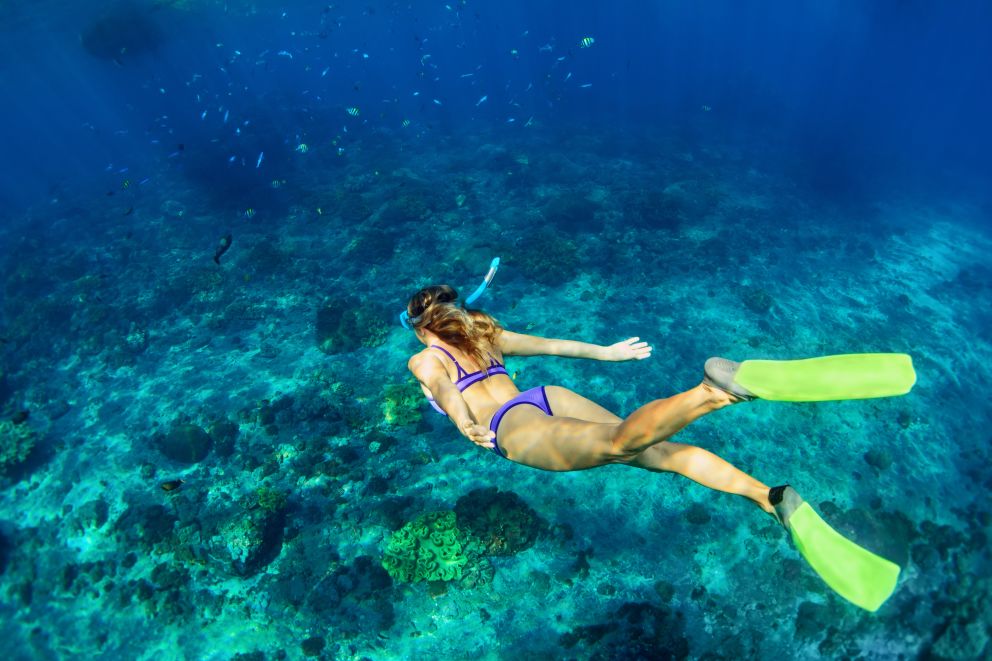 Maui Snorkeling and Ocean Adventures
Swim with the fishes ... and sea turtles and dolphins and manta rays. Maui is considered the ocean activities capital of Hawaii, and you really can do it all here. Tour the island by sailboat, cruise along in a kayak, or dive in for an underwater view. Pacific Whale Foundation is an excellent organization that provides eco-friendly tours and excursions.
Hiking and Waterfalls
Find serenity in a bamboo forest, trek to awe-inspiring waterfalls, see the unusual landscape of Haleakala at sunrise. Maui's multitude of trails can take you thousands of feet into the sky or behind curtains of water flowing into glassy pools deep in the forest. Learn more at the state parks website.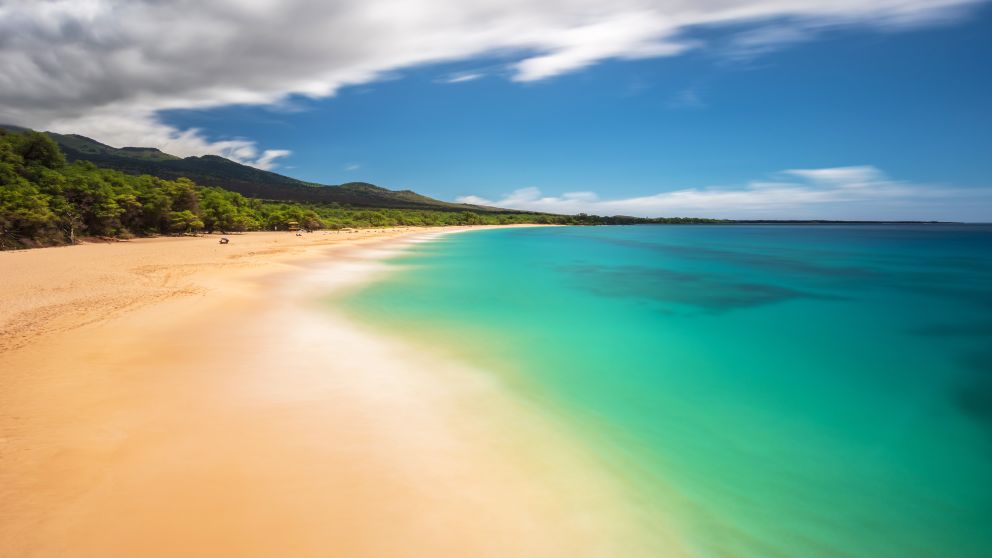 Beaches
From the best windsurfing site in the world to the gentle waters of Hamoa, Maui is graced with innumerable—and stunning—beaches. Family favorites include Napili Bay and Ku'au Cove, where you can also eat at the famed Mama's Fish House. Destinations that routinely land on "best beaches on Maui" lists include Kaanapali and Makena.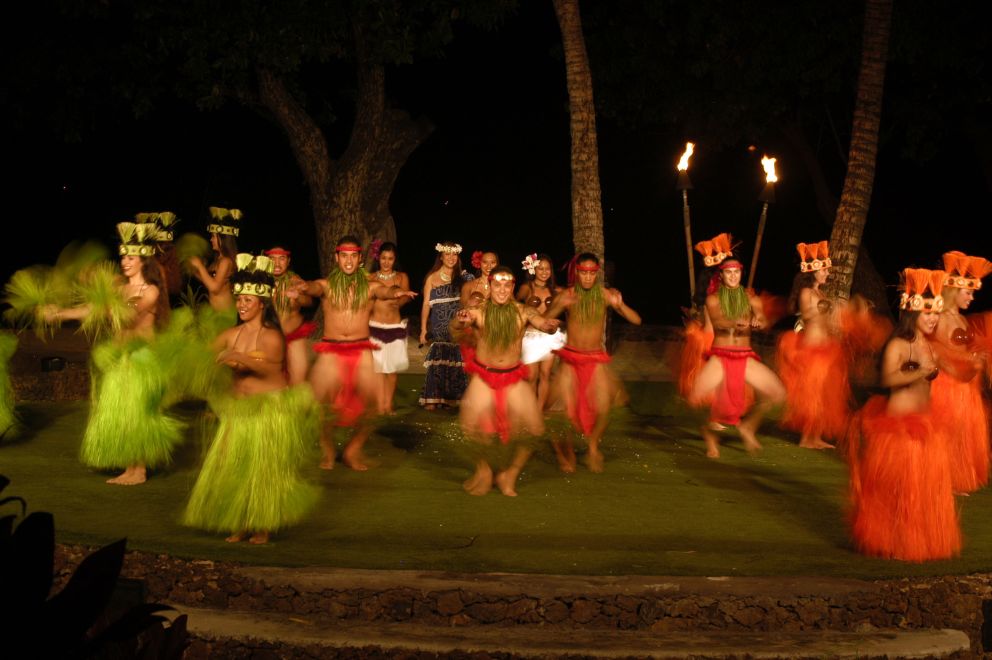 Old Lahaina Luau
Relax under the stars and take in a traditional Hawaiian luau. Live music and cultural dances are accompanied by kalua pig, coconut pudding, and poi. Old Lahaina Luau takes place just off of Front Street, and this popular event doesn't skimp on the ocean views.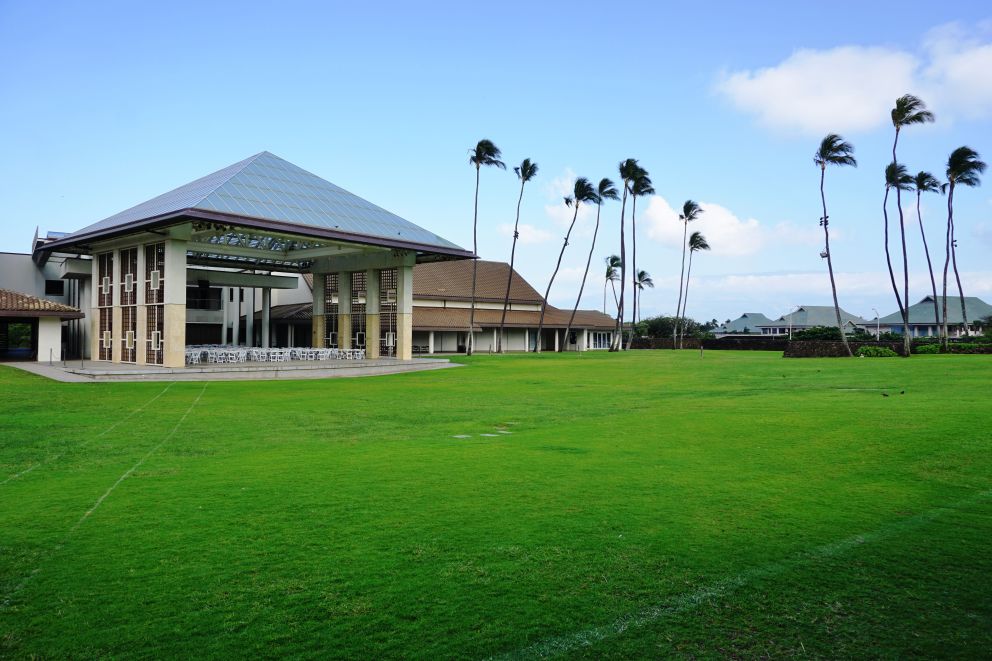 Maui Arts & Culture Center
This performing arts center, gallery, and community gathering place in Kahului is the hub of Maui's art and culture scene. There's always something happening at the MACC—live music, theater, film screenings, and more.

Ulalena at the Maui Theater
Learn about the islands' ancient history and the story of Hawaii's people through state-of-the-art musical and dance performances at Ulalena. Add dinner to this culturally rich production, and you'll have an amazing night that only a destination like Maui can deliver.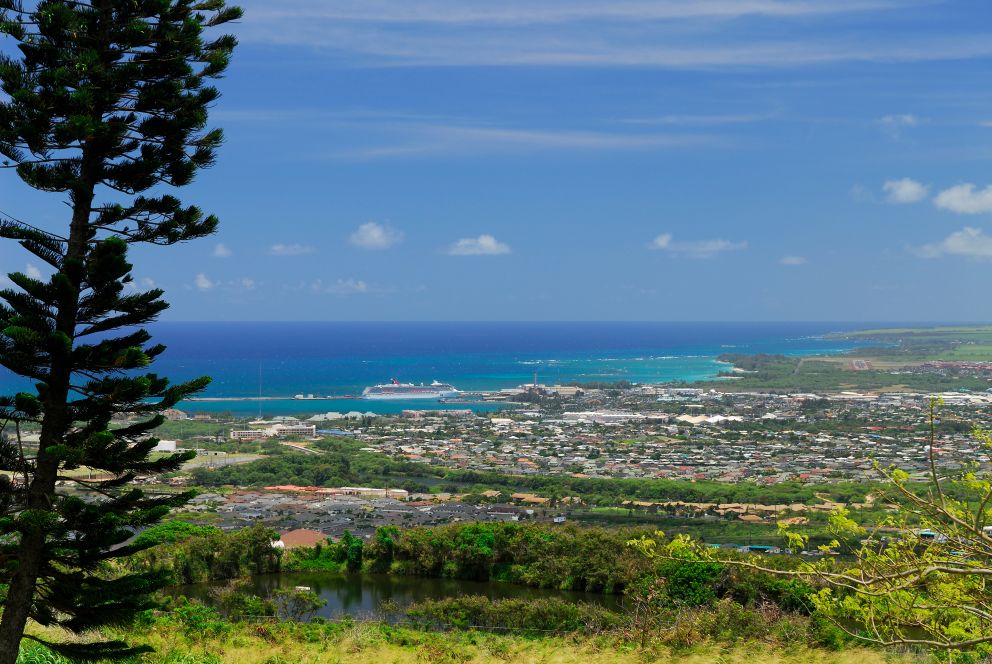 Wailuku
About 10 minutes from Kahului is the town of Wailuku, which has a thriving art and food scene that is gaining serious traction. Stroll about to see the historic architecture and browse the many locally owned shops. The first Friday of each month the town holds a street party from 6 to 9 p.m. Bring the whole family!
Queen Kaahumanu Shopping Center
Located across the street from Maui Beach Hotel, this popular shopping center in Kahului features over 100 shops and restaurants, including Macy's and Pacific Sunwear, as well as a food court and movie theaters.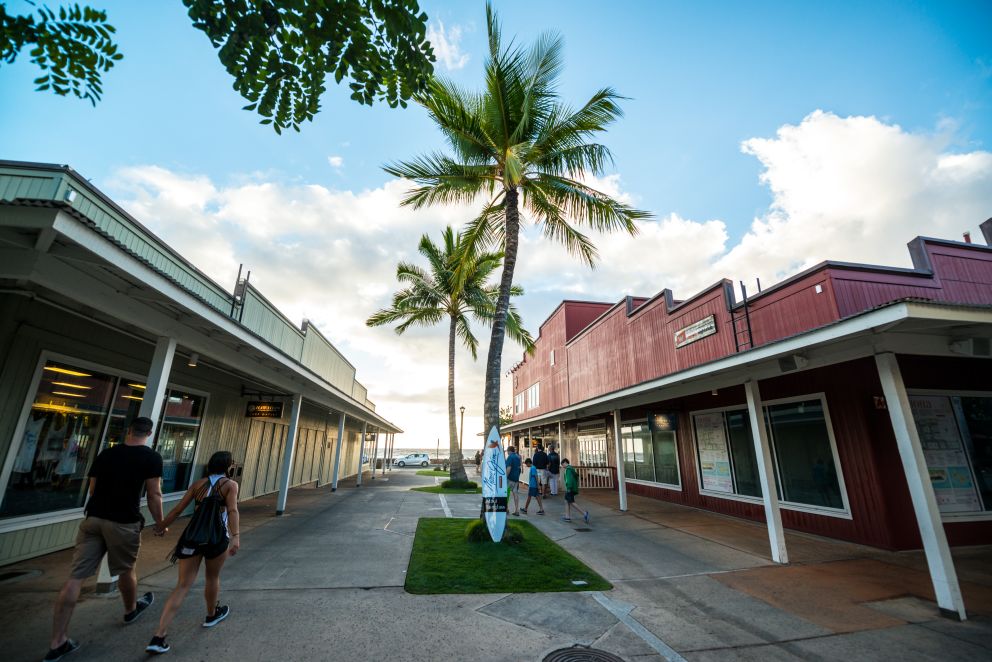 Maui Mall
Down the street from our hotel, Maui Mall has a Longs Drugs, movie theater, and Whole Foods Market (a popular stop for picnic fixings).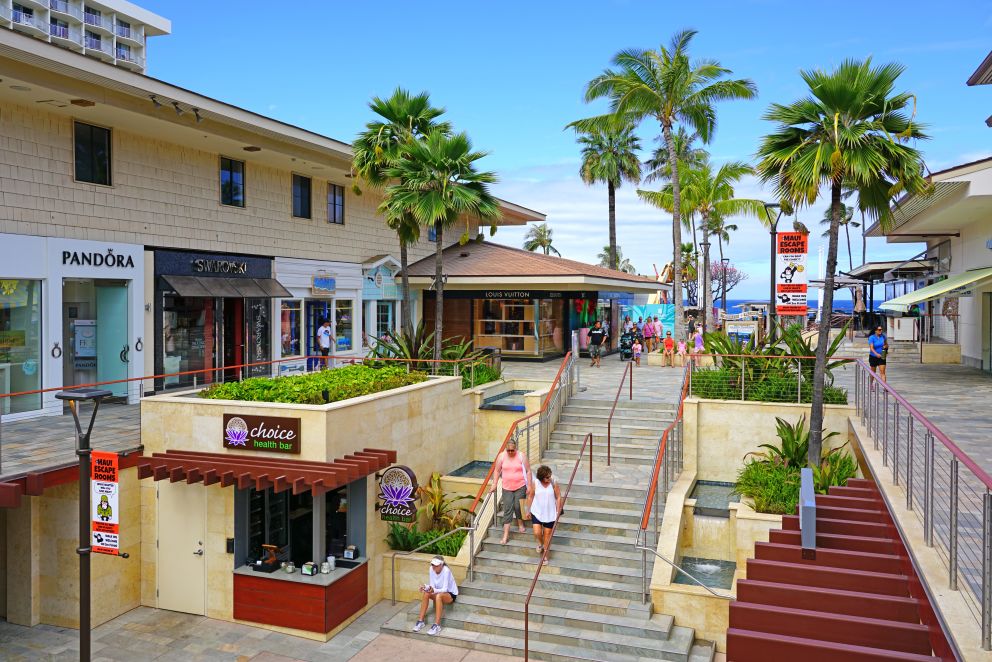 Whalers Village
With close to 100 stores, you can find almost anything at Whalers Village, from cookie shops to high-end boutiques. The Village also hosts daily activities at their Center Stage, and is a reliable whale-watching venue to boot.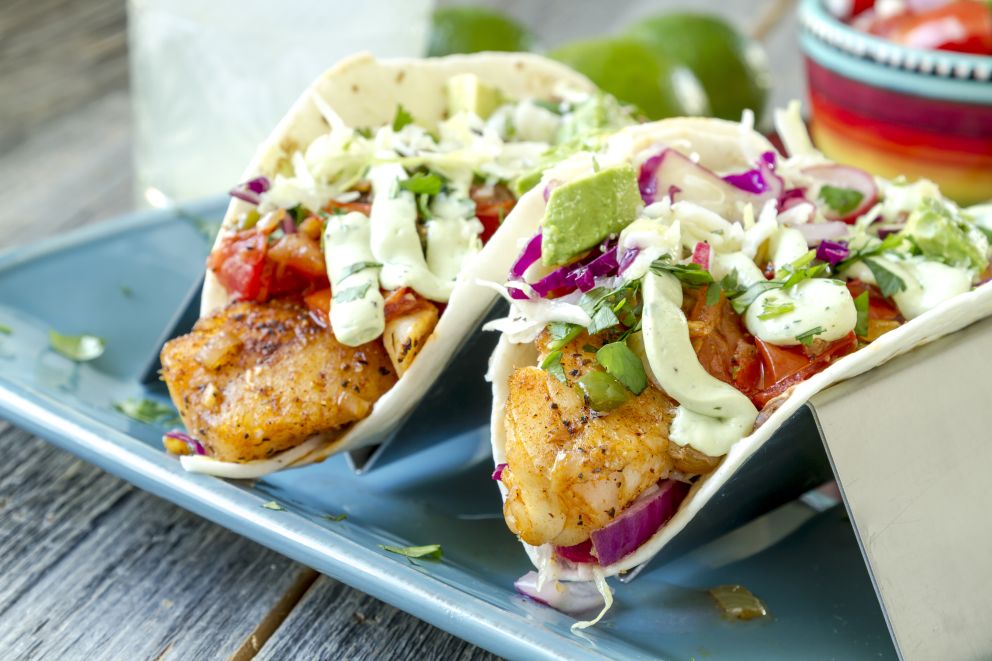 Coconut's Fish Café
Ono and mahi sourced daily from local fish markets have consistently landed Coconut's at no. 1 on many lists of must-visit Maui restaurants. Zagat called their signature dish, topped with 17 unique ingredients, the "Perfect Fish Taco," and the fishburger is a local favorite.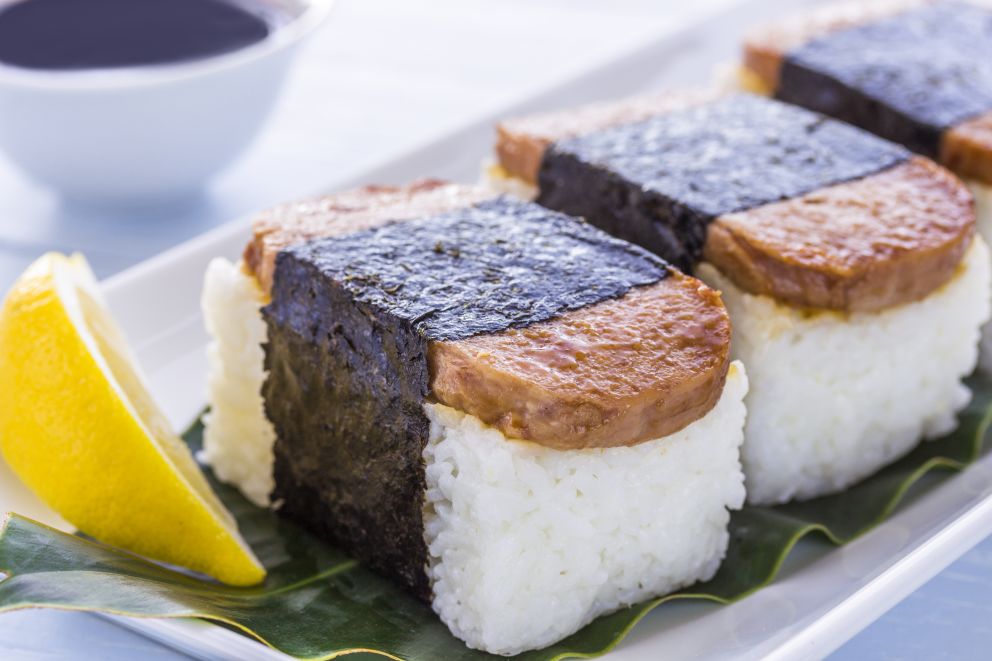 Da Kitchen
A Maui favorite for its huge plate lunches, Da Kitchen has a spot in Kahului and one in Kihei. Order like the locals and opt for deep-fried Spam musubi, chicken katsu, or one of the loco mocos, including the Polynesian Paralysis, a twist on surf-and-turf made with fish tempura and kalua pork.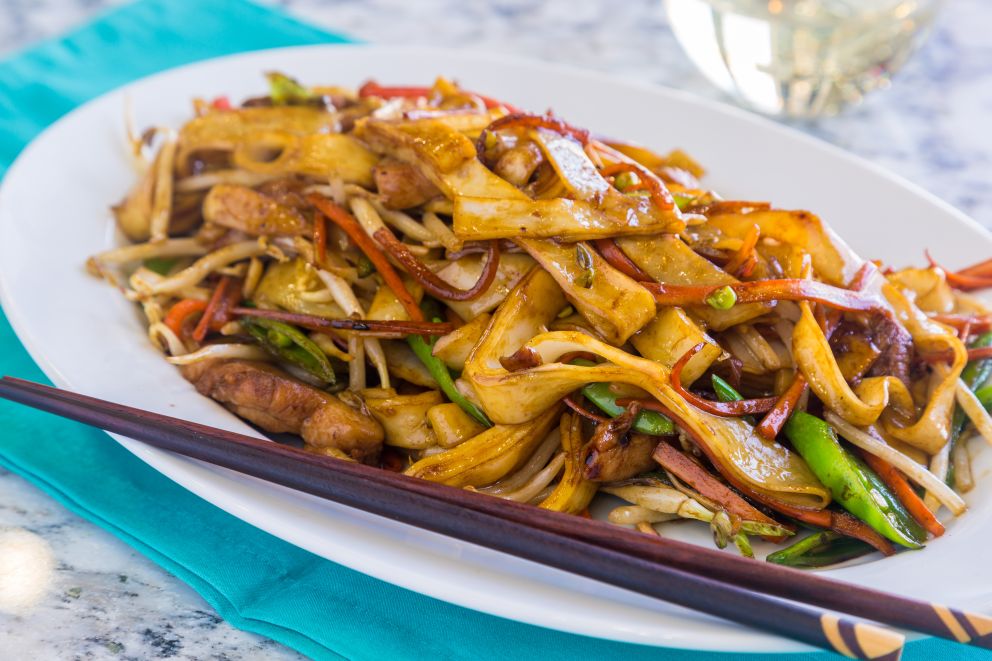 Tin Roof
Featuring oh-so-savory rice and noodle dishes, Tin Roof quickly became a favorite upon opening in 2016. The menu, by owner and well-known chef Sheldon Simeon, also features hearty salads and veg dishes. Plus, ingredients are locally sourced. And the prices? Incredibly reasonable.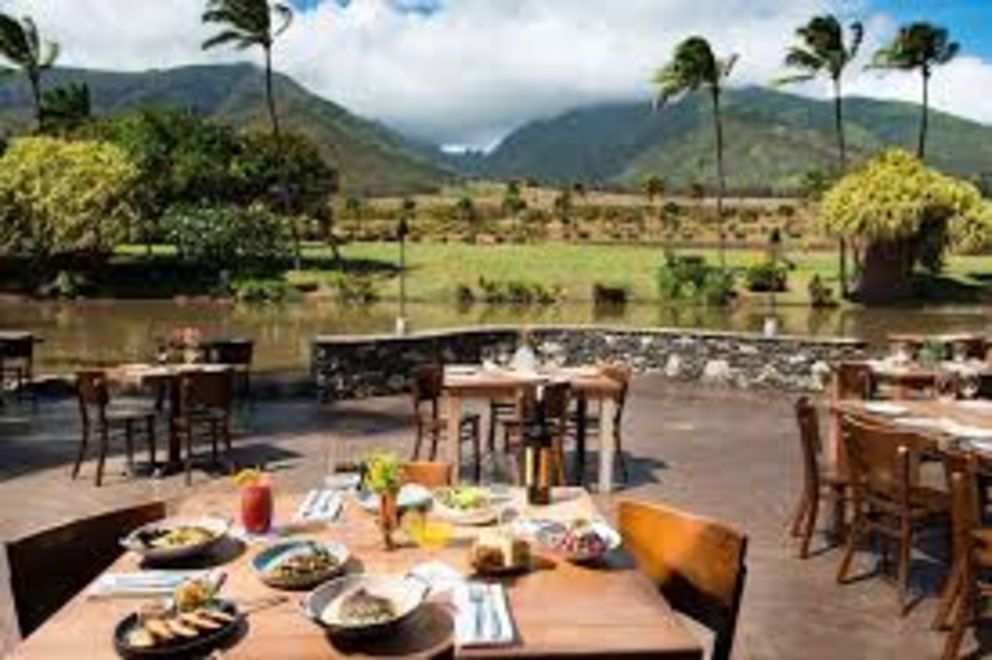 The Mill House
For an experience showcasing both food and atmosphere, head about 15 minutes up the Honoapiilani Highway from the hotel to The Mill House, on a hillside in the Waikapu Valley. Food doesn't get more local than this: Provisions come from the farms surrounding the Mill House and even the coffee is roasted on site.